Click on model number or picture to view larger image.
Wise 2086 electronic tension head
Could be used on all Eagnas manual crank machines.
Model Number: 2086
Special Price : $595.00 only US$535.00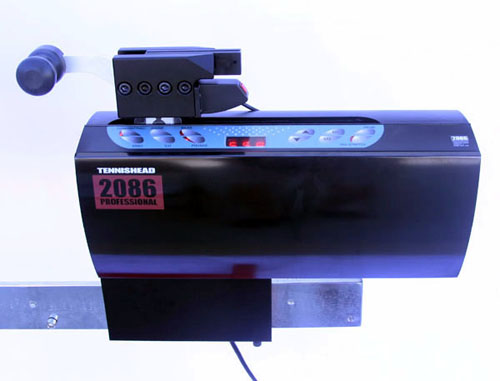 Brandnew latest model: series 12
Constant pull tensioning
15-86 pound (6.85-39 kilograms) tension range
Variable speed setting for pulling tension
2 memory settings to set tension
Pre-stretching feature pulls an extra 10, 15, 20 or 25% more. Great for natural gut
Set tension in either pounds (lbs) or kilograms (kg)
Pause key
Count key - to see the number of pulls of each stringing session. Shutting off the machine will erase this number.
Easy to set up and replace the manual crank tension.
Tension pull/release switch
2 year manufacturer warranty
Click here to view customers' comments on Electronic tension head.
Options:
2086 electronic tension head major component list:
---
For order information call or write:
Maxline
18116 S. Hobart Blvd.
Gardena, California 90248
U.S.A.
Tel: (310) 523-4641
FAX: (310) 538-9686
E-mail: maxline@eagnas.com
Order online: https://www.eagnas.com/store/index.php
For order in Japan call or write:
Eagnas
1791-2, Mefuki, Noda City
Chiba, 278-0001
Japan
Tel : 047-199-9267 (Japanese)
Fax : 047-199-9265
E-mail: eagnasjp@chic.ocn.ne.jp
Website: www.eagnas.com/japan